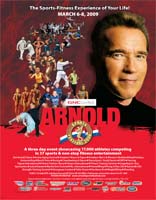 New "Archive Vide" DVDs include:
WPW-73 Diana Dennis in Delaware)
WPW-129 Mona Krause, Negrita Jayde & Phyllis Padur
WPW-130 Alicia Lippman, Suzanne Tigert, Velma Buckels, Sue Springsteen, Sandy Kamberger, Jill O'Connor
WPW-164 Mary Messite, Monica Bozecevich & Denise Rutkowski
WPW-319 1997 US Championships
And more recently:
WPW-140 Anja Langer, Lupita Lugo, Leny Tops
WPW-156 Betsy Hoffman, Erin Maldonado, Jan Keenan
WPW-170 Skye Ryland, Denise Duffield, Kim Robinson, Mary Ellen Campo
WPW-206 D'Lynne Miller
WPW-314 1997 Junior Nationals
We have also mastered all 227 Ray Martin Videos, all 25 Fitness Company Videos and all 27 WPW Compilation Videos on to DVD format. We also have now released the '228th Ray Martin Video', which was a previously unreleased video with Tina Lockwood and Robin Freisem, which does contain some humming from overhead lighting. This is now Ray Martin DVD "A"- see our WPW Online Store for guide photos and caption.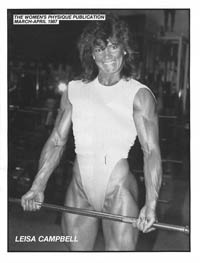 WPWMagazineOnline #20 (July-December 2008), features full reproductions of the January-Feburary 1995 Women's Physique World print magazine (Debbie Muggli on cover) and the Women's Physique Publication print magazine for March-April 1987 (Leisa Campbell on cover). The WPW magazine features the NPC-USA Championships, NPC Jr. Nationals, 1994 NABBA Worlds as well as articles and photos of Betty Pariso, Andrea Hurwitz and Melody Bennett.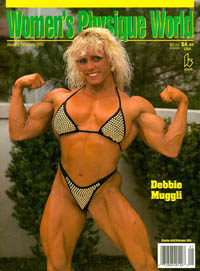 The WPP issue features the 1986 NABBA World Bodybuilding Championships with articles and additional photos of Marie-Laure Mahabir, Leisa Campbell and Brenda Herrera. Also featuring the IFBB Caribbean Championships, Karen Pica, Rhonda Lundstedt. The 1985 WABBA World Pro Championships.

In addition, we now offer most WPW, WPW Compilations, Fitness Videos and Ray Martin videos on DVD for the first time - these include many WPW videos from the 80's and early 90's which have been out of catalogue for a long time. Visit our ONLINE STORE for a full list of DVDs and ordering instructions.